FOREWORD
It happens nearly 100 times every day – the seamless arrival and departure of aircraft at the Philip S.W. Goldson International Airport.
On Sunday, 4th June 2017, at an impressive ceremony organized by the Belize Tourism Board, Southwest Airlines' inaugural flight from Fort Lauderdale, Florida commenced with daily, non-stop services at bargain fares.
Thursday, 25th May 2017, was a great day of joy, pride and gratitude as the Belize Airport Concession Company Limited, under the theme "Together We Achieve More," recognized, awarded and thanked its 133-strong employees at a special employee recognition and award ceremony and reception at AyinHa Adventures in Lemonal Village, Belize District. Hearty congratulations to our awardees and honorees and to all our employees.
We extend our congratulations to Belize's Director of Civil Aviation, Mr. Lindsay Garbutt, who is serving as President of COCESNA. We thank representatives from ICAO, TSA, ACSA and COCESNA who visited earlier in the year to deepen our collaboration and partnership.
Congratulations are in order to the airport football competition champions, Aero Dispatch Football team. Their athletic performance on the Ladyville football field was spectacular, indeed.
Last month, Chris Construction completed our nearly 22,000 square feet of expansion to Terminal #2. We are most grateful to our international carriers American Airlines, Avianca, Copa, Delta, Southwest, United, WestJet and our local carriers Maya Island Air and Tropic Air for their amazing cooperation with the relocation to new facilities. Our gratitude goes out to our many customers and users for their incredible support.
Confident and eager to welcome the world, Belize is becoming a more significant destination, driving valuable social, environmental and economic opportunities.
With friendship,
Jorge L. Espat
BACC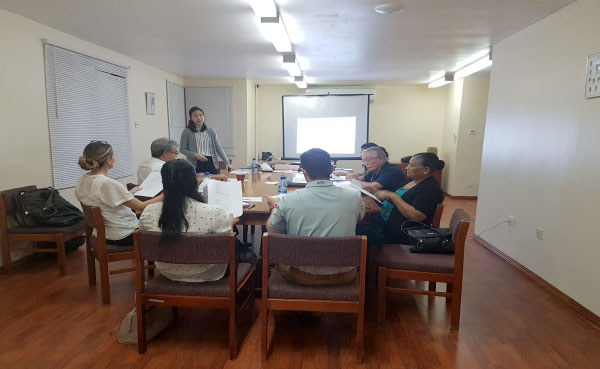 Ms. Veronica Tang, WestJet's Legal Counsel, conducting a Global Business Integrity Conference with airport stakeholder.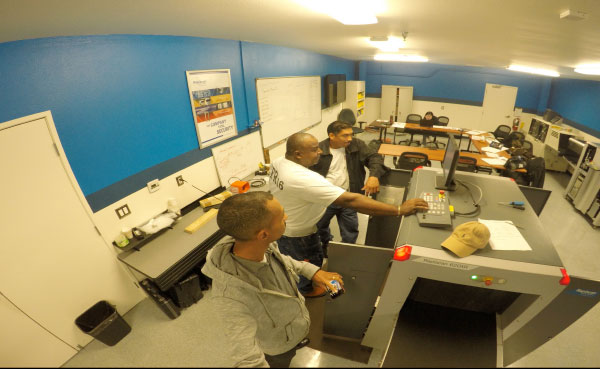 Manager Keagan Moore, Chief Fire Officer Mark Talbert and Fire Officer Robert Dawson receiving certification training for x-ray machines at the RAPISCAN training center in Los Angeles, California.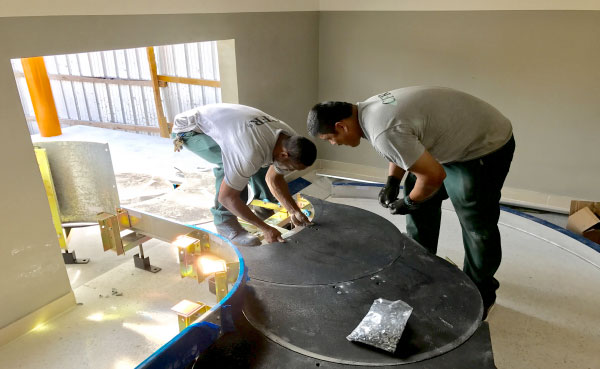 Fire Officers Rezino Pook and Miguel Rosales installing plates for a new baggage carousel inside the expanded domestic arrivals hall.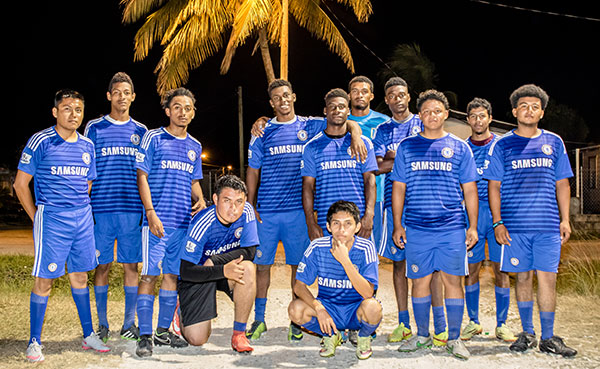 The Airport Football Competition held at Ladyville Football Field was won by Aero Dispatch.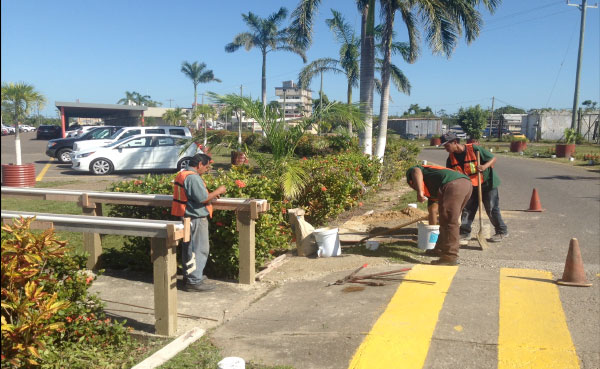 BACC maintenance personnel Felipe Galaz, Austin Canton, and Dwayne Coleman constructing new concrete rails for a pedestrian crossing between Car Parks A & B.
Airport Security and Safety Specialist Louis Escobar providing basic security training to the staff of WestJet Airlines.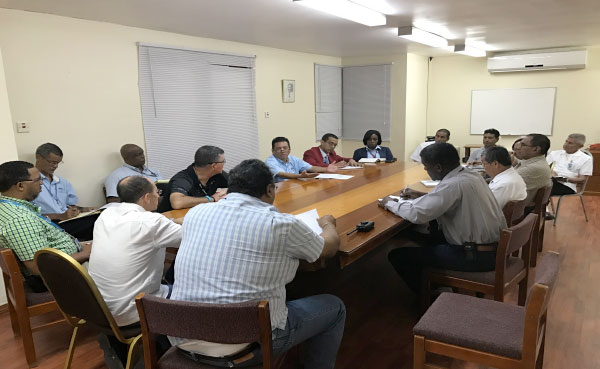 Airport Security Committee convened as part of preparation for upcoming TSA Inspection.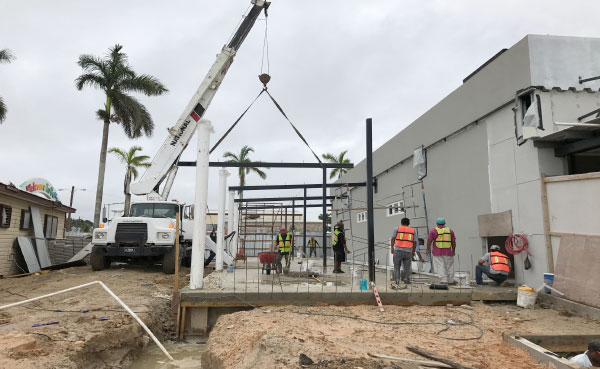 Steel structure for a canopy being installed as part of Eastern Airport Terminal Building Expansion Project.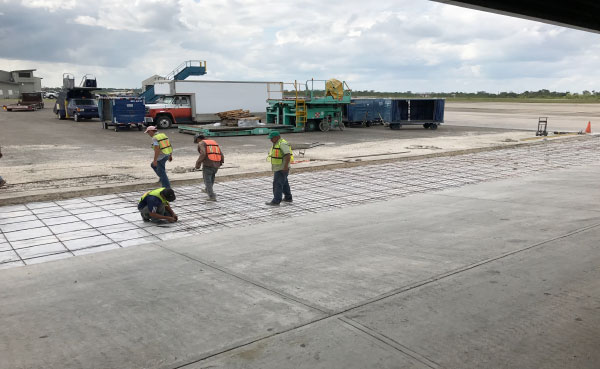 Employees of a private construction company reconstructing part of the pavement near the baggage sorting area.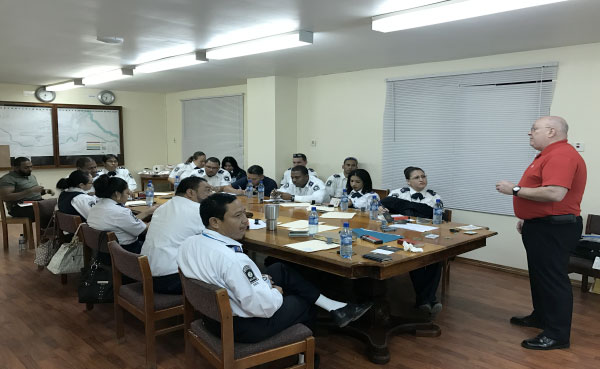 Officers of the Immigration and Nationality Service receiving training from a US Embassy Consultant.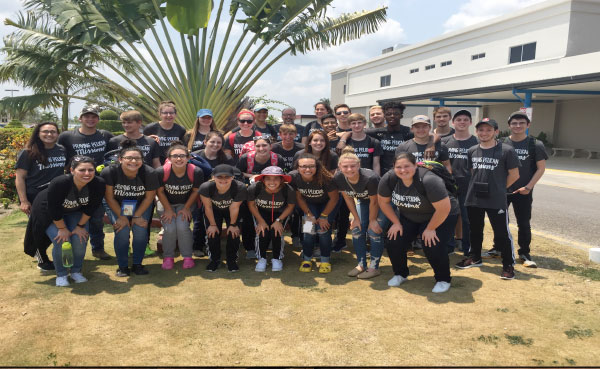 Student missionaries from North Carolina passing through PGIA on their way to Dangriga.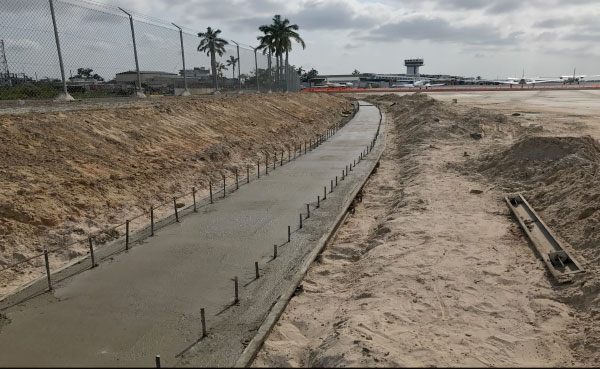 Perimeter drainage under construction by Rodla Construction Company as part a 104,000 sq. ft. Apron Expansion Project.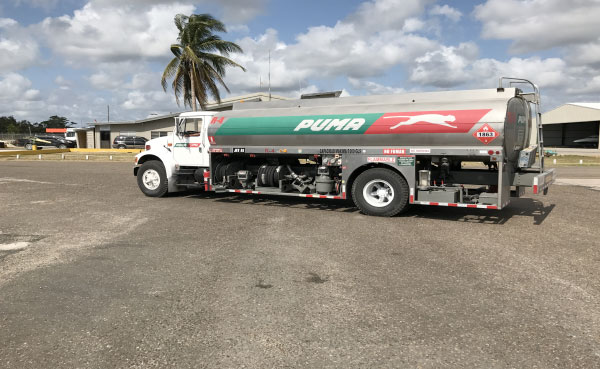 A new re-fueller purchased by PUMA Energy Limited and deployed as part of the upgrading of airport equipment.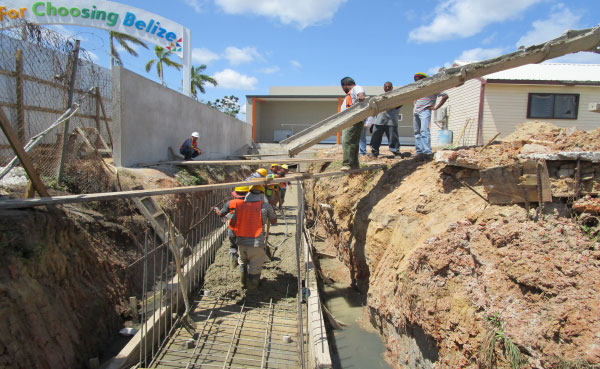 Employees of Chris Hernandez Construction Company casting a concrete slab for new drainage at the eastern end of the Airport Terminal Building.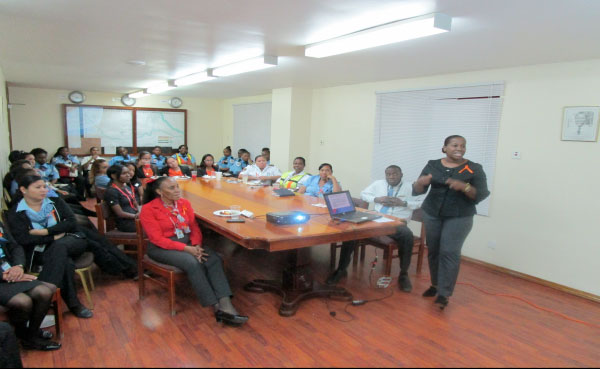 Ms. Ann-Marie Williams conducting a women empowerment presentation as part of International Women's Month.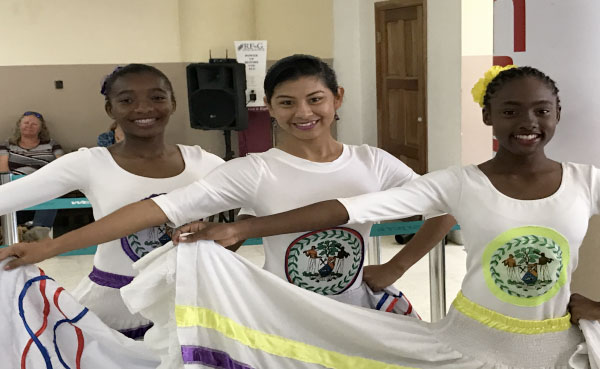 Local dancers performing at Southwest Airlines' inaugural service to Denver, Colorado.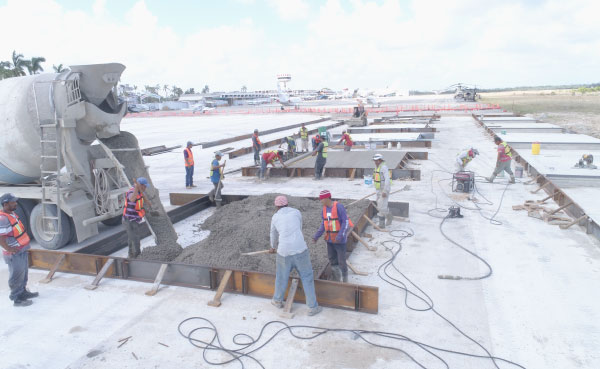 Employees of Rodla Construction Company Ltd. casting 14" cement slabs as part of Eastern Apron Expansion Project.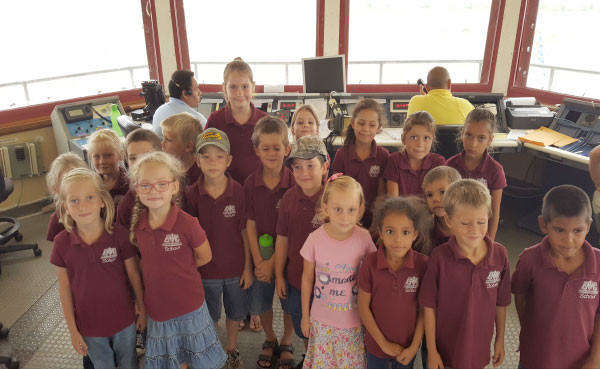 Primary school students from Spanish Lookout inside the Airport Control Tower as part of a school trip.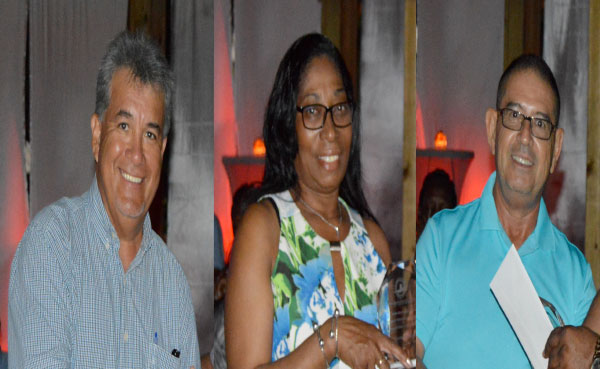 Mr. Angel Apluche, Mrs. Sandra Richards and Mr. Francisco Zetina receiving awards honoring their contributions at the PGIA.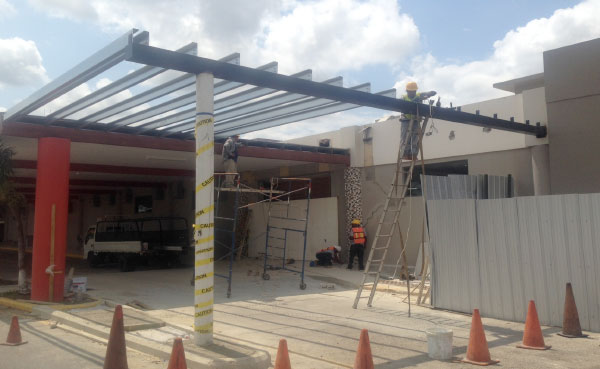 Work progressing on expansion of landside canopy and new entrance to Terminal #2.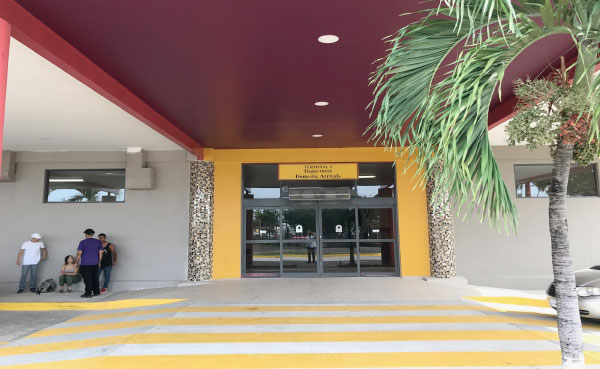 New entrance to Terminal #2.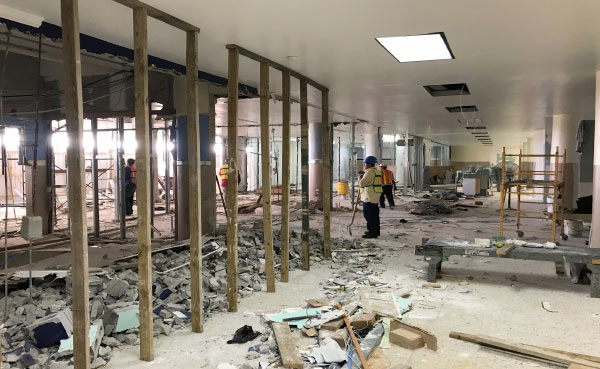 Personnel of Chris Construction dismantling a portion of old Terminal #2 to give way for a new and expanded Departure Hall.